Paraiso Hotel and Restaurantt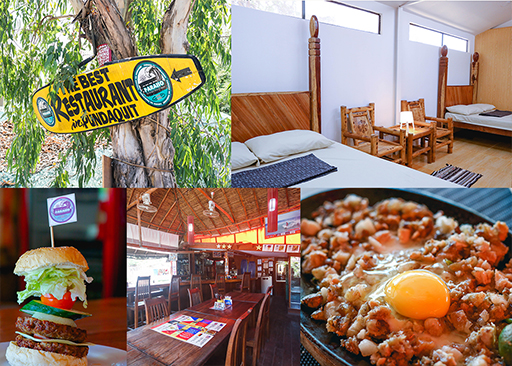 EAT. DRINK. STAY. Enjoy exclusive accommodation in our two brand new luxury aircon rooms just steps away from our acclaimed international restaurant. Owners David and Gina are your hosts and chefs and prepare all dishes here at Paraiso. We have the best selection of international food in the area and also serve craft beer and a range of international wines. Our resort is also the only resort in Pundaquit to offer free fibr optic wifi. We will also be happy to arrange boat trips and give other travel advice. Under English and Filipino management and ownership.
Established in 2014 by married couple David and Gina and the only place in Pundaquit that serves high quality international food as well as providing hotel standard accommodation w/ two large brand new aircon rooms.